The Only VR Newsletter for the Travel Industry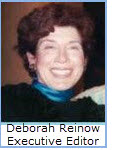 Note From The Editor: This month we are trying something just a tad different. Rather than bringing you stories of the newest ways that VR/AR is being used in multiple sectors of the travel industry, we are focusing this issue on the flying experience: how airlines and airports are utilizing the technology to sell, train and entertain. As always our mission is to bring you the most provoking and useful info as possible.
Let me know how we're doing @ Deborah@tours.com. Thanks!

Kayak's new AR feature will tell you if your carry-on bag fits the overhead bin Techcrunch.com
Popular travel app Kayak has put augmented reality to clever use with a new feature that lets you measure the size of your carry-on bag using just your smartphone. Its updated iOS app now takes advantage of Apple's ARKittechnology to introduce a new Bag Measurement tool that will help you calculate your bag's size so you can find out if it fits in the overhead bin – you know, before your trip. READ MORE

Air New Zealand pops up in downtown Chicago Eturbonews.com
To celebrate Air New Zealand's upcoming non-stop service between Chicago's O'Hare International Airport and Auckland launching November 30, today the Kiwi carrier brought New Zealand and Australia to life for Chicagoans through a unique, pop-up event in downtown Chicago. READ MORE


Small Planet to offer full virtual reality entertainment on board Hmgaerospace.com
Small Planet Airlines has begun offering virtual reality (VR) in-flight entertainment on board some of its aircraft following a partnership with Inflight VR, service provider Newrest' TRE³ and connectivity provider AirFi. The service will initially be available on its Airbus A320s that are operated from Amsterdam to destinations in southern Europe. After a successful implementation in the Netherlands, the plan is to progressively expand the service to further destinations towards the end of the year. READ MORE

Virgin Atlantic explores augmented reality app for cabin crew training Sita.aero
Virgin Atlantic is introducing innovative training technology – as part of an innovation collaboration with SITA, the leading global IT provider – that allows the airline's cabin crew to use augmented reality to familiarize themselves with new aircraft. Using an iOS app, cabin crew use augmented reality to walk through and acquaint themselves with the layout of Virgin Atlantic's Boeing 787 Dreamliner aircraft without even visiting the airport or getting onto the plane. READ MORE


JFK Airport unveils new VR experience Travelpulse.com
Airports all over the world have been finding new and inventive ways for passengers to cure their boredom and frustrations during flight delays. The latest experience comes from John F. Kennedy International Airport in New York, who has just unveiled a unique and exciting virtual reality experience.
Geared towards those with three to four hours of downtime, the Periscope WR Experience Center is meant to entertain travelers by providing a wide array of virtual reality fun. READ MORE

Aberdeen Airport seeks volunteers to try VR app Vrroom.buzz
Aberdeen airport is seeking volunteers to try out a new virtual reality app aimed at making travelling easier for customers with disabilities. It is hoped the app, which will be used with a virtual reality headset, will help those who experience sensory difficulties in busy environments such as airports, shopping centres and other highly populated areas. READ MORE

Startup aims to spark agents to book space journeys Travelweekly.com
Want to earn $50,000 in commission for just one sale? All you have to do is send a client to space. Orion Span, a startup that will take customers on 12-day journeys to its planned Aurora Space Station beginning in 2022, unveiled the commission offer during a presentation at the Future Travel Experience Global Conference. READ MORE