The Only VR Newsletter for the Travel Industry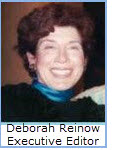 Note From The Editor:
This month's issue we bring you seven more examples of exciting ways AR and VR are being embraced across the travel industry. Whether it's a destination looking to expand length of stay, a restaurant bringing their menu to life, an airport helping travelers enjoy their layovers, or an airline using VR to illuminate what you're flying over as you fly over its still only a hint of what's to come. Fascinating stuff!


Augmented reality recreates a New York City not seen for centuries Futurism.com
If you're looking to augment your walking tour of New York, but you grew tired of catching pokémon, shooting zombies, and hiding virtual graffiti, there's a new AR app to help you make more of your stroll through the Big Apple. Inventing America is a site-specific augmented reality experience, designed to be experienced on location at Governor's Island, New York. The journey invites participants to travel back in time as a 17th century colonist setting foot on what will become New York City. READ MORE
Augmented Reality is coming to a restaurant near you Zdnet.com
Augmented reality developers are taking aim at the dining industry, which in turn is likely to be a prime early adopter of AR technology. That's because AR deployments, done well, promote engagement with customers. For example, patrons of NYC-based Magnolia Bakery can currently peruse the catering menu by projecting virtual renderings of cakes and cupcakes via a mobile device, which has been a big hit. READ MORE

Lufthansa's Dubai-bound passengers first to trial inflight VR Ttn.worldwide.com
Lufthansa passengers flying from Frankfurt to Dubai on flight LH630 were the first to experience the airline's new prototype "VR Moving Map", while on board the Airbus A330. Passengers wearing special VR glasses were able to view the moving landscape below them as a 3D map and even take part in 360° virtual excursions as they immersed themselves in places of interest. As the aircraft flew over Vienna, some passengers virtually rode the Prater Ferris Wheel or even had the chance to virtually attend one of the city's famous classical concerts. READ MORE

JFK Airport's big push for affordable virtual reality Airport-technology.com
The tourism industry has begun to recognize the enormous potential that computer-mediated reality has to transform the whole travel experience. JFK Airport is one of the latest in the industry to leverage this technology, by offering virtual reality (VR) and mixed reality (MR) experiences to customers. READ MORE

The zoos and aquariums of the future Petergreenberg.com
What has been your experience at most zoos and aquariums? When you visit, you view animals or sea life from a protected fence or glassed-in area. But now, welcome to the brave new world of the virtual reality zoo and aquarium, where you get to interact with the inhabitants in a much closer and, perhaps, more humane way. Want a selfie with a panda? READ MORE

VR attraction to lure tourists away from Amsterdam Nltimes.nl
A virtual reality installation at Amsterdam Central Station is intended to lure tourists to attractions outside the Dutch capital and thereby spread tourism throughout the country. The Netherlands is more than just Amsterdam, is the message. The VR headsets are installed in the I Amsterdam Store. There tourists can have a 360-degree look at other places in the Netherlands, while tour guides give them facts about these places. READ MORE

Fascinating stuff!
Seven VR Titles Nominated At This Year's Emmy Awards VRscout
VR continues its mainstream invasion as a new pack of virtual content makes its way to the prestigious award ceremony. This September the Primetime Emmy Awards will celebrate its legendary 70th anniversary, once again honoring the absolute finest in U.S. television entertainment. For the last two years, VR content has managed to quietly infiltrate its way into the awards through various interactive categories. READ MORE