1st VR Newsletter for the Travel Industry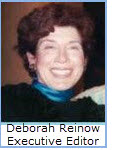 Note From The Editor: There's a bunch of VR whimsy in this months' issue from new technology that now stretches beyond seeing and smelling into actual feeling, cocktails that actually are immersive and attractions that truly define magic carpet rides. Plus, check out this month's installment of " You've Got to be Kidding."

For those of you philosophical types wondering what effect virtual reality will have on the species, you might want to check out this new book I just came across: "FUTURE PRESENCE: How Virtual Reality is Changing Human Connection, Intimacy, and the Limits of Ordinary Life." Well, Toto. We're not in Kansas anymore.



What one destination discovered about using virtual reality for travel marketing Tnooz.com
One recent application of VR was with Visit Mammoth in California. The team created a behind-the-scenes video piece on the making of the VR video, which shows just how much work goes into creating compelling content for this new medium. In this particular video, a 360° camera set-up was flown via drone — the highest-level elevation ever flown for a 360° camera. READ MORE
Etihad, Emirates and Aviapartner tap into virtual reality technology in airport lounges Futuretravelexperience.com
A handful of airlines have already trialed virtual reality (VR) headsets onboard aircraft to explore their viability as inflight entertainment (IFE) devices but what impact could the technology have on the passenger experience in the airport environment? Some airlines – such as Lufthansa – have already dabbled with VR in the airport but three new announcements in the space of a few days suggest that immersive entertainment could have a future in airport lounges. READ MORE


ANA bets on virtual traveller to spur real-world ticket sales ft.com
ANA, Japan's biggest airline, is placing a $10m bet on the future of virtual travel as it aims to tap into the estimated 94 per cent of the world's population who do not travel by air in a single year. As part of that effort the carrier is backing a global competition to invent, by 2021, an avatar — an artificial proxy for a human — that can perform tasks and allow observers to "remotely see, hear, and interact with physical environments and other people". READ MORE

Flyview, the Virtual Reality Cultural attraction at the heart of Paris Sortiraparis.com
Buckle up! From March 31, 2018, FlyView offers you a unique virtual reality experience within walking distance from the Opéra Garnier. An enchanting moment allowing you to discover Paris from above. Discovering the French capital like you've never did before… This is what FlyView offers, the new virtual reality cultural attraction that sets near the Opéra Garnier and from March 31, 2018. READ MORE

Virtual reality now with a sense of touch Wsj.com
It was a starry night on the cartoonish virtual-reality farm I was exploring with help from HTC Corp.'s Vive headset. Suddenly a tiny fox emerged from behind the barn and leapt onto my hand. I was surprised by the animal's realistic appearance—and also by the sensation of its tiny paws as they walked a circle in my palm. READ MORE
Tel Aviv's Independence Trail weaves past, present and future Cjnews.com
Tel Aviv is staking a place for itself in Israel's upcoming 70th birthday celebrations with a new heritage site: the Independence Trail. Featuring a golden track that runs along city sidewalks and lights up at night, the Independence Trail will use technology to link visitors to 10 historic sites, including four central museums offering free admission in 2018. READ MORE

Cocktails with a side of virtual reality Winnipegfreepress.com
In downtown Chicago, high above the Magnificent Mile, is a sexy bourbon and whiskey bar in the Conrad Chicago Hotel named Baptiste & Bottle. Every detail, from the industrial light fixtures to the reclaimed wood walls, is meant to evoke creamy, brown liquors and the distilleries that make them. You can order a Sazerac Flight with mini versions of the classic rye-and-cognac cocktail. Or the Curtsy and a Bow, a house favorite made of bourbon mixed with absinthe and steamy tonka fog. One cocktail, however, stands out from the rest: the Macallan Rare Journey. It costs US$95 and includes virtual reality. READ MORE

THIS MONTHS: "Now this is weird"!!!
Chinese graveyard offers "after death' virtual reality tours of heaven
Newsweek.com
Virtual reality technology routinely lets users travel to otherworldly landscapes from the safety of their living rooms. Some games send players into the ocean to fend off shark attacks; others will launch them into the blackness of space. Now, one new experience provides a unique glimpse into the real unknown: the afterlife. READ MORE