The Only VR Newsletter for the Travel Industry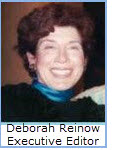 Note from the Editor:
Everyone and their uncle are offering "virtual" experiences these days, trying to keep "the travel dream alive." Is this burst of "virtual" offerings raising the bar for what customers will expect before they buy? What place does AR have in this? We'll leave the diagnosis of the future of travel in a post virus world to others but this month we have a smorgasbord of stories showcasing how virtual is becoming the new norm.

Virtual Tourism' is Suddenly Everywhere in Coronavirus Era. Will it Stick?
Sfchronicle.com
As the world waits out the coronavirus pandemic, leisure travel is on hiatus and people are glued to their screens, searching for ways to explore the physical world. The concept of "virtual tourism" is suddenly being promoted and tested on a global scale. READ MORE
Here's what a dozen CVBs are doing although the word "virtual " goes by several definitions….
How C
VBs are Designing Virtual Experiences to Promote their Destinations Tsnn.com
While social distancing has taken hold throughout the world, many convention and visitors bureaus are innovating amongst the current crisis to continue to (tactfully) spread messages about their destinations. Across North America, CVBs and DMOs far and wide are shifting to digital to bring the best of their destinations to homebound audiences. READ MORE
And here's one DMO that has REALLY organized their 360 library. Nice

Virtual Excitement-Try Ohio's 360 Virtual Reality Experience Ohio.org
Choose your method of Experience. READ MORE
Concrete examples of how AR could figure into our future.

Augmented Reality Could BoostTravel and Tourism Marketing Post COVID-19
Openaccessgovernment.org
The COVID-19 pandemic outbreak has halted travel across the globe, with devastating financial consequences for travel organizations and the destinations they promote. However, augmented reality (AR) technology offers a solution. READ MORE
First in. First out. Makes sense to see what China is doing.

What Steps are China's Hotels and Travel Destinations Taking to Kick-Start Tourism Post-Coronavirus? Think Virtual eality, Pre-Sale Deals and Robots
Scmp.com
At the start of spring each year, millions of Chinese travellers return home to pay their respects to ancestors in an extended holiday known as Ching Ming Festival Festival. This year's travel numbers are stark. Despite a relaxation of travel restriction across much of China, numbers have dropped by more than 60 per cent year-on-year with subsequent spending falling by 80 per cent. Against this backdrop, Alarice, a China-focused social media agency, delivered potential trends for tourism recovery. Here are four key takeaways. READ MORE
While virtual tours are nothing new, this destination is offering a 2-week one that actually mimics the exact schedule.

Visit Australia On This 13-day Virtual Trip Complete With Kangaroo-filled Beaches and Beautiful Vineyards Travelandleisure.com
In-person tourism may have come to a halt for now, but that isn't stopping destinations from inspiring our future wanderlust. Plenty of places have taken to the internet to offer virtual tours including several National Park tours in the U.S., the Great Wall of China, and museums around the world. But now, Tourism Western Australia is taking it to the next level by offering a 13-day virtual reality tour around some of its most unique places and landscapes. READ MORE
Another example of a major OTA trying to keep the travel bug burning.

Around the World in 30 Minutes: KAYAK Launches Virtual Getaways for Stay-at-Home Escapism Traveldailymedia.com
With travel plans on hold and social distancing in full force, would-be adventurers and travellers across the globe can only dream of their next getaway. To help keep the dream alive, KAYAK is launching its virtual travel hub featuring a selection of curated city guides so globetrotters can #TravelFromHome. READ MORE