1st VR Newsletter for the Travel Industry

Editor Note For the past couple of years there was a constant refrain around VR/AR: 'It's too expensive for the masses " and " there's not enough content." That narrative, my friends, just took a GIANT hit this past week with the announcement by Facebook of a new $199 Oculus headset. Content is exploding as well with the travel industry stepping up to join the party- content that we look to feature here to help the industry understand where these new technologies are taking them.

To that end: does your company utilize virtual or augmented reality? On site? In your promotions? Advertising? Let us know! We would love to tell your story in VRTourism News plus our parent company, Tours.com (www.tours.com) is unveiling a new feature that will highlight these programs. Just send any information to me: Deborah@tours.com Hope to hear from you!
Facebook announces Oculus Go, $199 VR that doesn't need PC or phone cnet.com
What would truly get you to buy a VR headset? How about a $199 price?
Facebook just announced Oculus Go, a standalone headset that doesn't require a PC or a phone to get you into VR, at the company's Oculus Connect developer conference. It's coming in 2018 for $199. READ MORE



Apps: Ikea Place, Visit a City Dailyherald.com
Furniture giant IKEA is taking advantage of Apple's new capabilities for augmented reality -- blending the digital and real worlds -- and has created an app that lets you place IKEA furniture on pretty much any surface at which you can point a camera. VISIT A CITY: Ever wanted to just pick a place on the map and go? Visit a City's designed to make that dream as close to reality as possible. This travel has app has suggested itineraries for cities around the world, from Accra to Zagreb. READ MORE

KLM Offers Virtual Reality Experience for Budget Travelers Airlinegeeks.com
In a unique plan to attract more customers, KLM announced that its new app "Flight Upgrader" has been made available, offering passengers the opportunity to upgrade virtually via a special headset. Utilizing either Google Cardboard or a virtual reality (VR) headset, passengers travelling on budget airlines can now pretend that they are flying with KLM. READ MORE



Haunted virtual reality experience opens in Vancouver this month Dailyhive.com
Watching horror movies is scary enough, but what if you were to find yourself in a horror movie this Halloween season? That's the idea behind DREAMSCAPE – an interactive, haunted virtual reality experience, opening in Vancouver this month, produced by Moves Media. In this 15-minute original live action, haunted experience, participants will put on virtual reality goggles and headphones becoming fully immersed in the adventure as the main character in their own horror movie. READ MORE


LEGOLAND Adding Virtual Reality To Popular Roller Coaster Mix1051
Legoland Florida is getting in on the new craze of virtual reality roller coasters. Their popular "Project X Coaster" is being revamped into The Great Lego Race VR Coaster, which will debut next year. The new coaster experience will take park guests on a race with their favorite Lego characters, including, Trendsetter, Pharaoh, Surfer Girl, Wizard and Pirate Captain, and it includes a rocket-powered surfboard and an espresso-fueled scooter. READ MORE



B.C. hospice gives patients 'bucket list' experiences with virtual reality Cbc.ca
At a British Columbia hospice, patients are going on safaris to Africa, riding camels beside the pyramids of Giza, cliff jumping and experiencing other once-in-a-lifetime moments — all through a new virtual reality system. READ MORE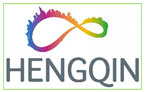 Real Madrid to open virtual reality attraction in China's Hengqin Straitstimes.com
China's newest destination hot spot just got a booster shot from Ronaldo's Real Madrid football club. The Spanish giants have announced that they will open an interactive "virtual reality" complex in Hengqin, in partnership with Hong Kong-listed developer Lai Sun Group. The 12,000 sq. m venue, set to open in 2021, will include virtual reality entertainment and a museum showcasing the history of the club. READ MORE

The reality is virtual, but the fun is real Seeattleschild.com
With dark décor and booth-lined walls, Ballard's new Portal Virtual Reality Arcade looks more like a nightclub than a place kids might want to play. But that first impression doesn't last: The immersive experiences on offer are meant to appeal to all ages — kids just have to be big enough to wear the headsets and use the handsets. From there, kids can explore new worlds, slay fruit or battle their friends in VR dodgeball. READ MORE

Tone deaf: Mark Zukerberg toured a disaster-stricken Puerto Rico as a virtual reality cartoon Qz.com READ MORE

Modiface is becoming the go-to provider of augmented reality to beauty brands Digiday.com READ MORE