VR Tourism News-The Only VR Newsletter for the Travel Industry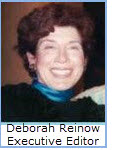 Note from the Editor: When we started this newsletter 2 ½ years ago, VR was dancing with its main partner- gaming- and AR was a gleam in Tim Cook's eye. There was little tourism application except for 360 video. But now? Scan our archives and you can see clearly the unfolding of how destinations, attractions, hotels, airlines, airports and retail are utilizing exciting AR and VR technology to market, sell and innovate the travel experience. At first, it was only the major players who could risk the capital and time to invest in the technology. But that's clearly changing.
The World of VRTourism News is the only vehicle that brings curated information on AR/VR to the travel industry. Starting this fall, we'll be launching a new feature-- a directory that will help our readers find partners to build their AR/VR programming. Watch this space!


Virtual Rooms From ReelTime VR may transform hotel rooms into International Destinations in ReelTime Einnews.com/pr
Reel Time VR is a pioneer in the development of Virtual Reality programming and technologies is developing a Virtual Room for consumer and commercial use. The revolutionary rooms utilize 4K video walls, floor, and ceiling fueled with ReelTimes' patent-pending technology that can create any environment desired. READ MORE

First VR megadrop hits Ocean Park Hong Kong Ecns.cn
Ocean Park Hong Kong launched the first-ever Virtual Reality (VR) drop tower experience on Wednesday. After popping on a VR headset, tourists will be transported into a 3D virtual world. READ MORE

Not Just Gambling: Las Vegas Is Becoming a Virtual Reality Hub Variety.com
Walk into the Linq on the Las Vegas strip these days, and you might not immediately realize you just stepped into a casino. Instead, you'll stumble across a series of living-room-like lounge setups, complete with leather couches, big-screen TVs, Xbox Ones and Oculus Go VR headsets. There's also a bar with a massive wrap-around touch screen for casual social games, an augmented reality game of Rock Paper Scissors, and an e-sports lounge. READ MORE


Beauty brand Lime Crime partners with Riley Rose to bring augmented reality to shoppers Northjersey.com
When customers walk into Riley Rose, the beauty and lifestyle retailer, they probably expect the usual: a smiling employee with a perfect face of makeup; the store's sleek, white interior design festooned with colorful products. What they probably don't expect? That Lime Crime's eyeshadow palette, on display at the front of the store, will talk to you. Or that the green-haired Venus on the palette's package can walk you through a makeup tutorial. READ MORE

A new Harry Potter augmented reality game will be a big deal this summer Deseretnews.com
Ready your wands and your smartphones because the secrets of the wizarding world are appearing in the Muggle (or real) world. A brand new augmented reality game, "Harry Potter: Wizards Unite," launched on Friday, and is calling for witches and wizards to use their phones to return these creatures to where they belong. READ MORE

Glance Into the New Age of Travel Outlookindia.com
A bit of science-fiction-turned-fact, resting on the shoulders of technology, and a whole lot of ambition. The future of travel is anything but bleak. READ MORE