VR Tourism News-The Only VR Newsletter for the Travel Industry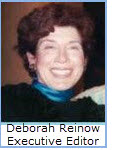 Note from the Editor:
Virtual and augmented reality in the travel "space" are showing no signs of taking a breather in 2019. Take a look at the smorgasbord of stories this month and notice how marketeers are listening to how consumers want to experience their product.
"Virtual Reality is like dreaming with your eyes wide open" Brennon Spiegel

.
People Want Exercise Bikes and Virtual Reality on Qantas travelandleisure.com
The results are in, and Qantas' next European non-stop flight could be one like you've never seen before. Passengers who have flown on the Australian airline's 17-hour nonstop service between Perth and London know that passing the time and staying healthy on such a long haul is key to staying comfortable while in the air. READ MORE

TUI tests the use of augmented reality in its activities Traveldailynews.com
TUI Destination Experiences, under whose umbrella the TUI Group has bundled its activities, excursions and round trips, is testing the next generation of experiences. The world's leading provider of destination experiences is currently conducting tests in Palma de Mallorca on the use of augmented reality on excursions and activities. READ MORE

How Museums are using Virtual Reality Museumnext.com
It is clear that technology plays a huge part in the modern museum experience. Take for example Philadelphia's Franklin Institute. They launched a range of Virtual Reality experiences in 2016. As part of the installation, visitors can use VR to journey to the depths of the ocean, the far edges of outer space or even inside the human body. READ MORE

FlixBus Begins Offering VR Experiences to Passengers Vrfocus.com
Virtual reality (VR) headsets like Oculus Go can be a great way to while away the hours on a long trip, playing videogames or watching your favourite movies. FlixBus, a tech-savvy bus service that began in Europe before expanding to the US this year has announced a new pilot experience where customers can immerse themselves in VR. READ MORE


Consumer trends that will shape hospitality industry in 2019 revealed Eturbonews.com
The hospitality industry is always reinventing itself, constantly adapting to the changing expectations of travelers. As a result, digital transformation has become a rising priority for hoteliers due to its ability to generate more targeted, personalized offers. Ultimately, shifts in how individuals interact with technology, brands and even space translate directly into new, untapped opportunities for hoteliers. READ MORE

For those still looking for the perfect gift:

My Bloody Valentine: A Las Vegas Virtual Reality Experience Of The St. Valentine's Day Massacre Forbes.com
What's your Valentine's pleasure? A romantic 4-course dinner high above Las Vegas, or a VR experience of how Al Capone's gunmen rubbed out rivals during the Saint Valentine's Day Massacre of February 14, 1929? READ MORE